During the redevelopment of brownfield sites chances are you are going to generate a mixture of rubble (bricks, concrete, asphalt etc.) and soil. With the Exact-Group crusher and soil screener hire we can separate that material on an industrial scale leaving you with hardcore for another project, or use on the same site, and soil which can be used for landscaping. Thus turning what might once have been landfill in to two usable products.
Good for the environment and good for your bank balance.

There are many benefits to screening soil on an industrial scale with one of our hire machines.
Improved soil texture: Our soil screen will remove large clumps, rocks, and other debris, resulting in a more consistent and uniform texture. This makes it easier for plant roots to grow and spread, and it also improves drainage and aeration.
Increased nutrient availability: Screening soil removes weeds and other unwanted plants, which compete with your desired plants for nutrients. It also breaks up large clumps of soil, which can release nutrients that were previously unavailable to plants.
Reduced risk of pests and diseases: Screening soil removes many pests and diseases that can harm your plants. It also makes it easier to identify and remove pests and diseases that do occur.
Improved appearance: Screened soil is more visually appealing than unscreened soil. It also creates a smoother surface for lawns and other landscaped areas.
Screening soil out to 10mm dust and 50mm recycled.
In addition to these general benefits, screening soil can also be beneficial for specific gardening tasks, such as:-
Planting seeds: Screening soil creates a fine, loose seedbed that is ideal for planting seeds. It also helps to prevent seeds from being washed away by rain or irrigation.
Laying turf or grass seeds. Screening soil can be used to create a smooth, level surface for laying sod. This helps to ensure that the sod takes root evenly and prevents it from shifting or becoming uneven.
Enhancing your topsoil: Screened soil can be mixed with compost, other organic matter, or fertilizers to create a nutrient-rich soil amendment. This can be used to improve the quality of existing soil or to create new planting beds.
Overall, screening soil is a beneficial practice compared to the alternatives for landscapers.
For more information please get in touch on 0121 784 7070, or use our contact form.
Why Work With Exact-Group?
Experience – with 3 crushers and 2 soil screeners we have a huge amount of experience in turning mixed waste on a site in to products which can be re-used, recycled. You can rely on a frank and honest assessment of what you need and how to get setup. Hire periods from a day to a few weeks cover most of our projects. Our crushers can get through 800 to 1000 tonnes per week of material so making light work of larger jobs.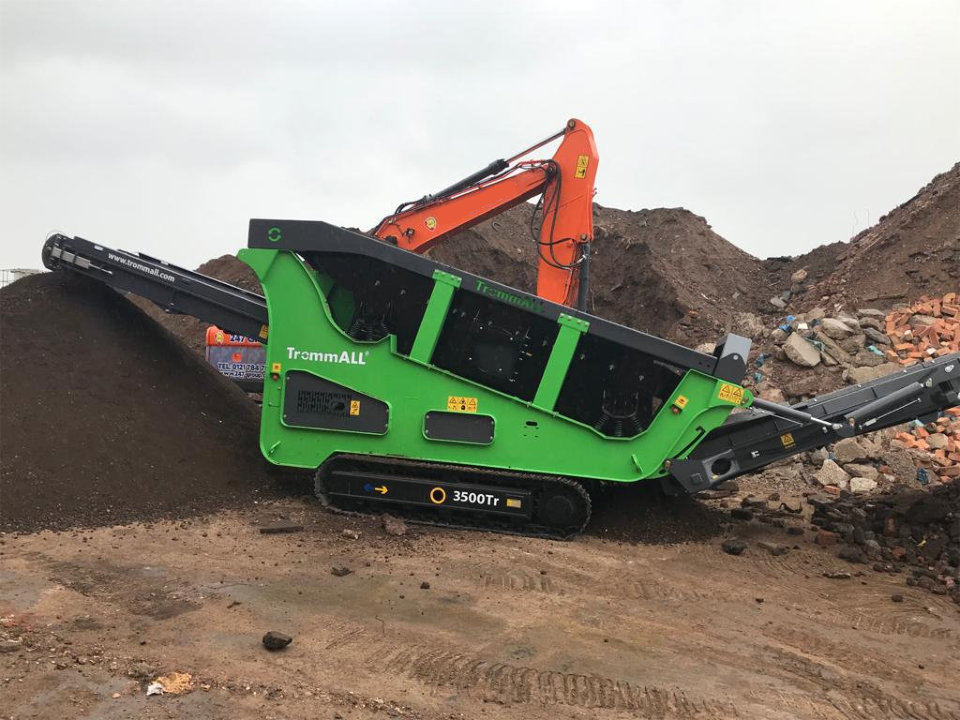 We Only Have A Couple Of Lorry Loads!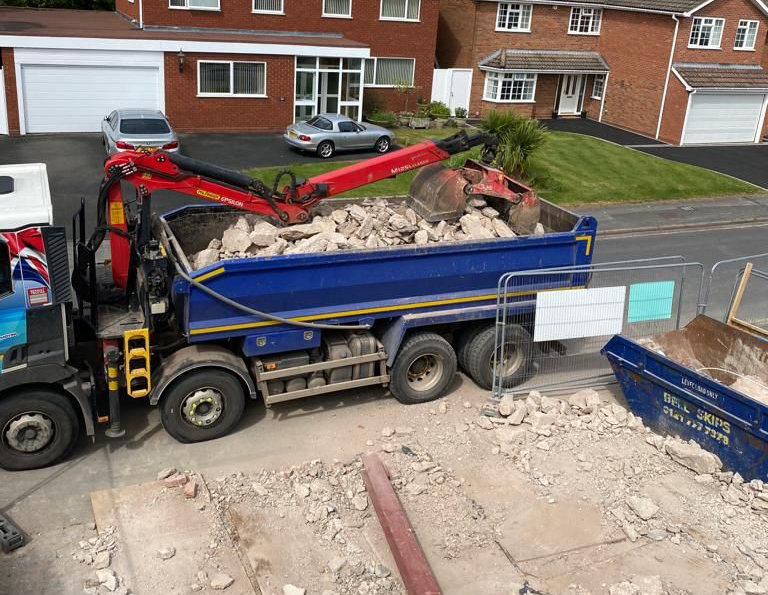 No problem, with our grab hire lorries we can take your material away if you are in the West Midlands area and process it. For more details please call 0121 784 7070.