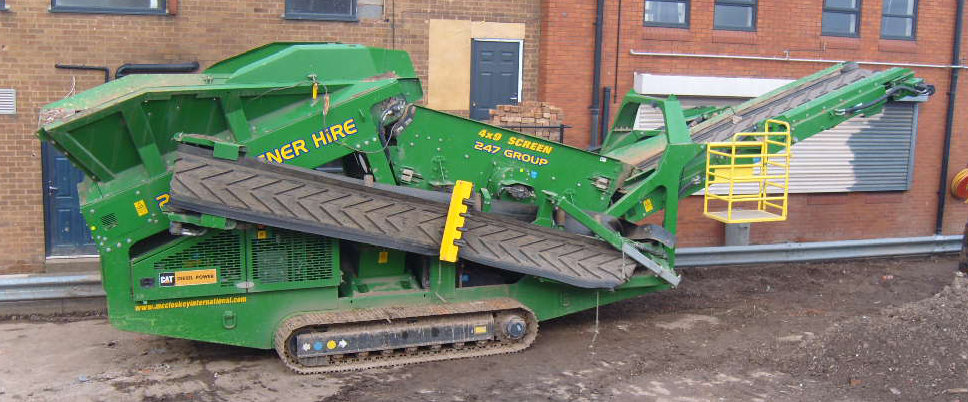 If the volume of material which requires crushing can be transported away in a matter of a few days then chances are an onsite stone crusher will be over the top.
However if the material is going to be recycled and used on the site for the next development that changes the equation. Clearly taking demolition material away to be crushed and then brought back will result in many unnecessary vehicle movements, unnecessary consumption of diesel not to mention wear and tear on the roads.
An onsite crusher will also speed up the building process.
One of our onsite crushers can pulverise around 800 to 1000 tonnes of material per day.
What is the best way forward? – Call us on 0121 784 7070 and discuss your situation.