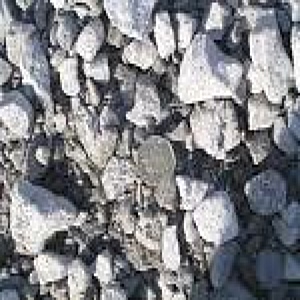 MOT 1
MOT 1 is the foundation of any surface which will stand the test of time such as a drive, patio, shed base. path.
It does not look very exciting but if you skimp on this your project will suffer.
Available in Jumbo bags or loose.
MOT1, or 'Type 1 MOT', is crushed rock that is commonly used as a sub-base for patios. It is essential for laying a patio if you want it to look great for many years to come the benefits, include:-
Drainage: MOT1 is a free-draining material, which means that it allows water to pass through it easily. Whilst you could lay a patio on clay that would shrink when dry and heave (expand – rise up when wet.)
Compaction: MOT1 is easy to compact, which helps to create a solid foundation for the patio. This is important to prevent the patio from sinking or becoming uneven over time. To do this you will need to hire a whacker plate.
Levelling: MOT1 is a relatively level material, which makes it easy to level the sub-base for the patio.
Durability: MOT1 is a durable material that can withstand the weight of a patio and the elements. This means that it can help to ensure that the patio will last for many years.
Once you have got a layer of 4 inches / 120mm of MOT1 you will need a couple of inches (60mm) of sharp sand, on top of that before you start laying your patio.
How Much MOT1 Do You Need?
If you calculate the length and width and let us know how deep you intend to apply the MOT1 will can estimate your requirements.
| | | | |
| --- | --- | --- | --- |
| Patio Size | Soil Base | Expected Load | Depth of MOT1 |
| Small (less than 10m2) | Good | Light | 100mm |
| Medium (10-30m2) | Good | Medium | 150mm |
| Large (more than 30m2) | Good | Heavy | 200mm |
| Poor Soil | Any | Any | 300mm |