This was a relatively large extension to the back of a house. The drive whilst covered in asphalt probably would not have with stood the weight of one of our mixer lorry. With this volume of concrete to pour a concrete pump made economical and logistical sense.
The benefit of having the concrete mixed on site is once you have sufficient we can stop mixing and there is no waste. When digging out foundations it is difficult to avoid creating an uneven edge, which can require additional concrete to fill.
For smaller jobs and shorter drives wheelbarrows are very effective. It is surprising how much concrete can be poured into foundations in 30 minutes if you are using 2 or 3 wheelbarrows.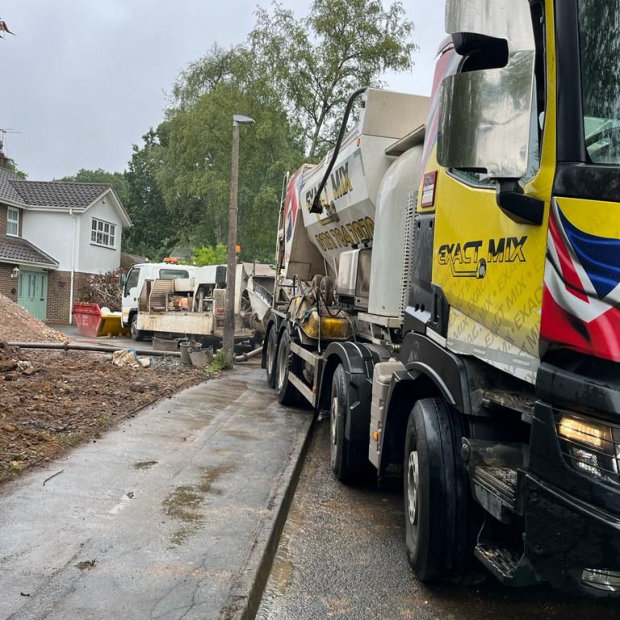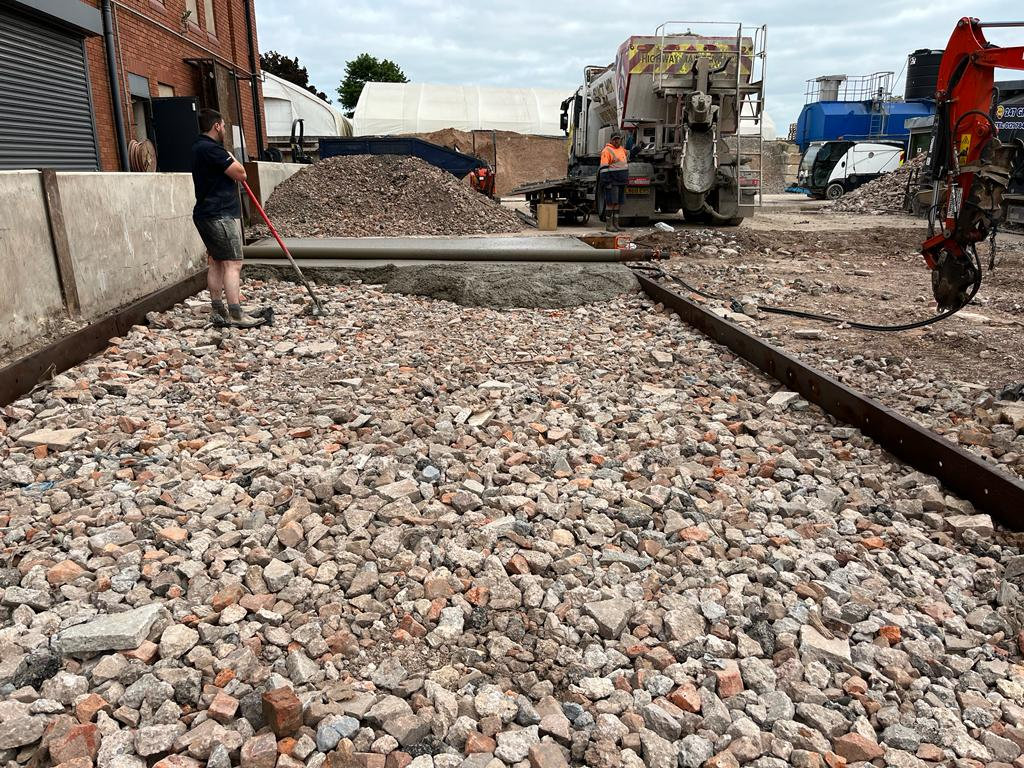 6F2 Base About To Receive Concrete
Hardstanding might seem mundane but when you do not have a solid foundation when working it can lead to much time wasted, mud created – which then turns to dust when it dries.
A bed of 6F2 is about to be covered in concrete to create a hardstanding area.
How Much Do You Need?
When it is being mixed on site that is not a problem. Exact-Mix means we keep mixing until you have sufficient for the job. No waste, no shortfall.
Call 0121 784 7070 to arrange a delivery today.